In other words,
floppy paddles
. Yes, they do exist. I almost turned my nose up at the idea because I had never encountered such a thing in my life, until I purchased the
Studded Paddle
from Spartacus. I'm used to leather paddles having a rigid bone to them so that I can get a firm grip on the handle and so that the spanking area of the paddle lands with the exact intensity I'm desiring. With a floppy paddle, use is more stunted and less natural. The only good thing about floppy paddles is that they're softer, but that's not really a positive point in my book.
What I look for in a paddle is a firm handle and a slightly bendable spanking area. The handle's core must extend past the handle itself so that the spanking area doesn't bend or flop in use, but it cannot be too long that it forms an oddly firm area in the paddle. This is why sometimes paddles made of metal or wood are better than leather paddles (sad as that may be). Some leathers are simply too soft to make a substantial paddle.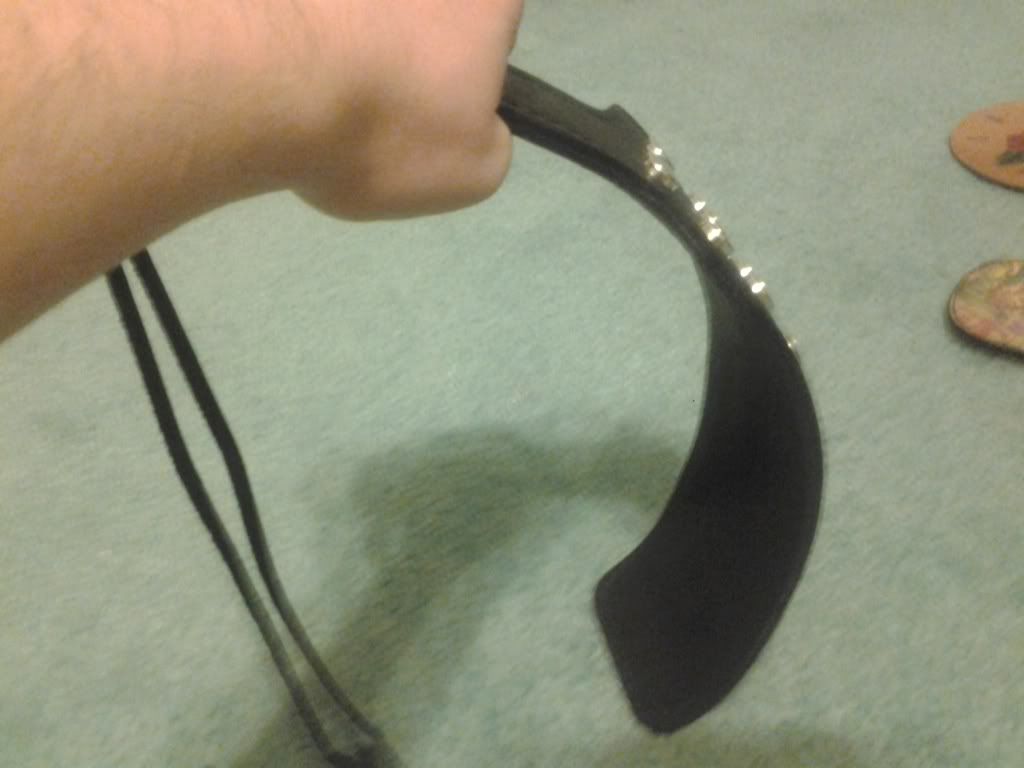 Let's take the studded paddle from Spartacus first. I was honestly surprised at just how floppy and soft it was; I have purchased products from Spartacus in the past, and they seemed to be of pretty good quality. However, this paddle was not. The handle is not rigid whatsoever, and the paddle area itself is incredibly flexible
—
too flexible, at that. Because of its flex, the sensations it gives when it makes impact are very surface; they're not penetrating, they are not even that much of a sting.
In fact, the flex of the paddle makes it difficult to use, which is why I cannot stand owning them. It's a beautiful paddle, do not misunderstand, but beauty isn't what matters when it comes to paddles, really (it's just an added perk for some).
The paddle that I bought from the leather worker near me is actually really nice because the handle is very firm and easy to hold, but the paddle portion is flexible which gives it a nice snap. I wouldn't say that it's good for thud or deep impact because of how surface the smack is, but it is good for sting at least. It has the same exact problem as the Studded Paddle, though; since there is no inner core for the paddle portion, it just doesn't give bruising and deep thud like some people would love.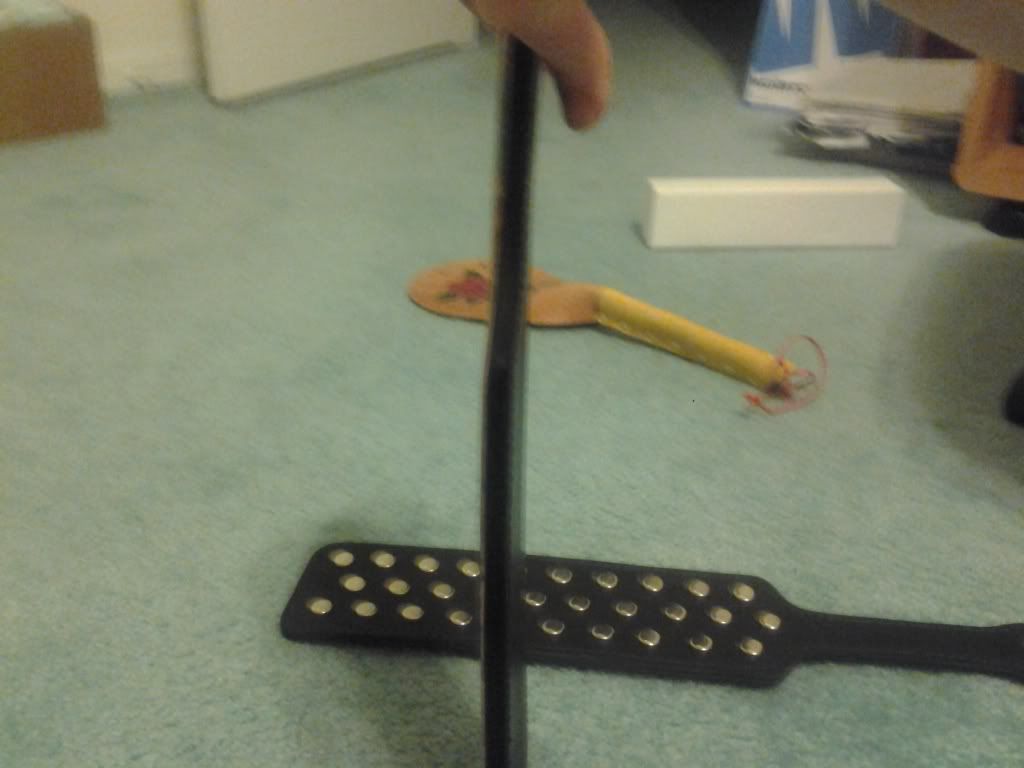 For my final and favorite leather paddle of the three, the
Angelic Dreams Spank-Her
paddle is definitely the most rigid and firm (which explains why I seemed intensely overjoyed in my review). It smacks, it penetrates, and it's leather. If you notice, I was trying to bend it against the carpet to show just how firm it is. Obviously, that did not work out so well (it is still completely erect). What's great about firm paddles is that they're just that much easier to control. When I'm using it, I know exactly when and where it's going to hit; with a more floppy paddle, it almost does whatever it wants to do, which is incredibly frustrating as a Top.